by December 17, 2022December 17, 2022 10:30 am EST
|
Welcome to an exciting year-long project here at The Nerdy. 1982 was an exciting year for films giving us a lot of films that would go on to be beloved favorites and cult classics. It was also the start to a major shift in cultural and societal norms, and some of those still reverberate to this day.
We're going to pick and choose which movies we hit, but right now the list stands at nearly four dozen.
Yes, we're insane, but 1982 was that great of a year for film.
The articles will come out – in most cases – on the same day the films hit theaters in 1982 so that it is their true 40th anniversary. All films are also watched again for the purposes of these reviews and are not being done from memory. In some cases, it truly will be the first time we've seen them.
This time around, it's December 17, 1982, and we're off to see Best Friends, Timerider, and Tootsie!
Quick side note: Since we launched this series this year, we've discovered that Vintage Video Podcast is doing the exact same project with two differences: First, it's audio (naturally), and second, they are doing every major film. We've listened to numerous episodes and it's fun checking off their thoughts against my own. Check them out over at Vintage Video Podcast.
Best Friends
Burt Reynolds and Goldie Hawn were at the height of their powers in the early 1980s. Both of them were coming off of a string of hits such as Smokey and the Bandit II and Private Benjamin, respectively, and one can imagine studios thinking they were just going to print money by teaming the two of them up for a film.
Sadly, they ended up with Best Friends.
Best Friends feels lost. As if the studio had a drama script sitting around about two Hollywood screenwriters that make the 'mistake' of getting married and ruining their partnership, but then they decided to hire two people best known for comedy at the time. The jokes – the few that there are – land flatly at the best of moments, and never really illicit any true chuckles.
And then there is the fact that Reynolds and Hawn seemingly lack any chemistry. Hawn is trying her best here to deliver a compassionate, and caring partner who wants a little less commitment, while Reynolds walks through the majority of the film being Reynolds.
There was a chance here for a really great film, but it feels as though two things that should have never shoved together – be it the script or the leads – and nobody could quite get them to line up.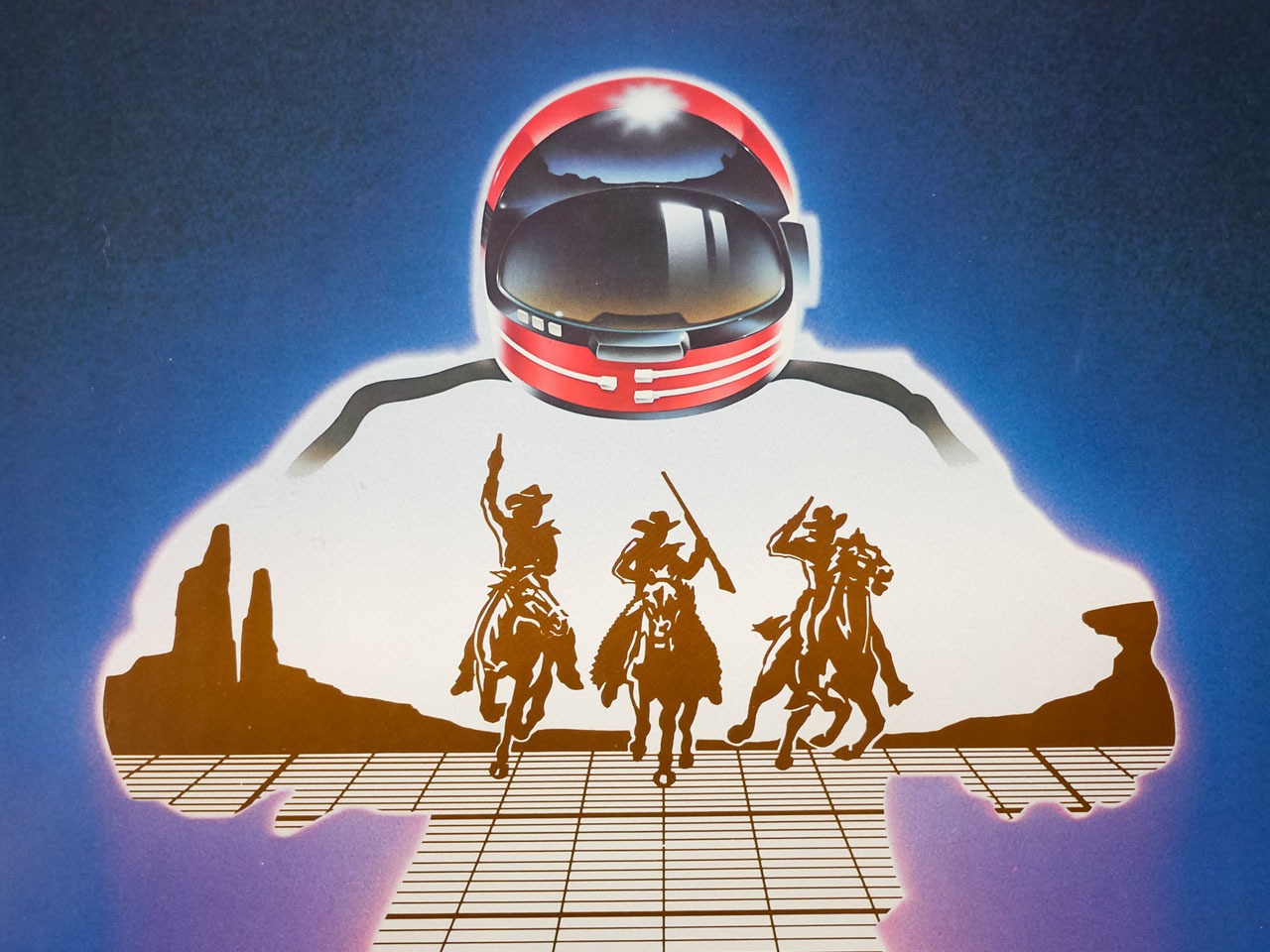 Timerider
Have you ever wanted to watch someone ride a dirt bike through the desert for 15 minutes? Then step right up for Timerider!
This B-list sci-fi caper sees motocross rider Lyle Swann (Fred Ward) accidentally sent into the old west past, complete with his bike. It's then a race of can the scientists find him to bring him home, or will the bad guys steal his 'machine' and destroy the timeline?
Timerider is honestly a fun little film, but definitely not deep. By the time Swann returns to 1982, the world should be in chaos from all of the future tech exposure and at least one person dying. And the film ends with us learning that Swann is his own Great Grandfather which sets up so many weird possibilities.
Was Timerider good? Not really. Was I at least entertained? Yes… far more so than I was with Best Friends.
Tootsie
I haven't seen Tootsie in eons. Considering all of the things in the news about Drag Queens, Transgender people, and so on, I went in thinking, "Oh, this may not go well."
Honestly, I was more bored than anything. I remember this film being all the rage, and I tip my hat to the premise. The premise is stellar and amusing, but the film is slowed down and dragged out so badly by the romance. I never once buy the desire of Michael's (Dustin Hoffman) to be with Julie (Jessica Lange). There is just nothing there.
And once the reveal happens – which really is a brilliant scene – it makes no sense how anyone would ever trust him again, let alone want a relationship with him.
Tootsie is a cultural touchstone of the time, and is essential viewing for anyone making a journey through the films of the 1980s. But just don't expect to be overwhelmed by its brilliance, or any of the logic of the story.
1982 Movie Reviews will return on Dec. 24 with… movies. We're still determining which ones it will be.
Fun Jug Media, LLC (operating TheNerdy.com) has affiliate partnerships with various companies. These do not at any time have any influence on the editorial content of The Nerdy. Fun Jug Media LLC may earn a commission from these links.
---