by March 30, 2019March 30, 2019 9:30 am EDT
|
Welcome to an exciting year-long project here at The Nerdy. 1984 was an exciting year for films giving us a lot of films that would go on to be beloved favorites and cult classics. Imagine a world where This is Spinal Tap and Repo Man hit theaters on the same day. That is the world of 1984.
We're going to pick and choose which movies we hit, but right now the list stands at nearly three dozen.
Yes, we're insane, but 1984 was that great of a year for film.
The articles will come out on the same day the films hit theaters in 1984 so that it is their true 35th anniversaries. All films are also watched again for the purposes of these reviews and are not being done from memory.
This time around it's March 30, 1984, and we're off to see Romancing the Stone.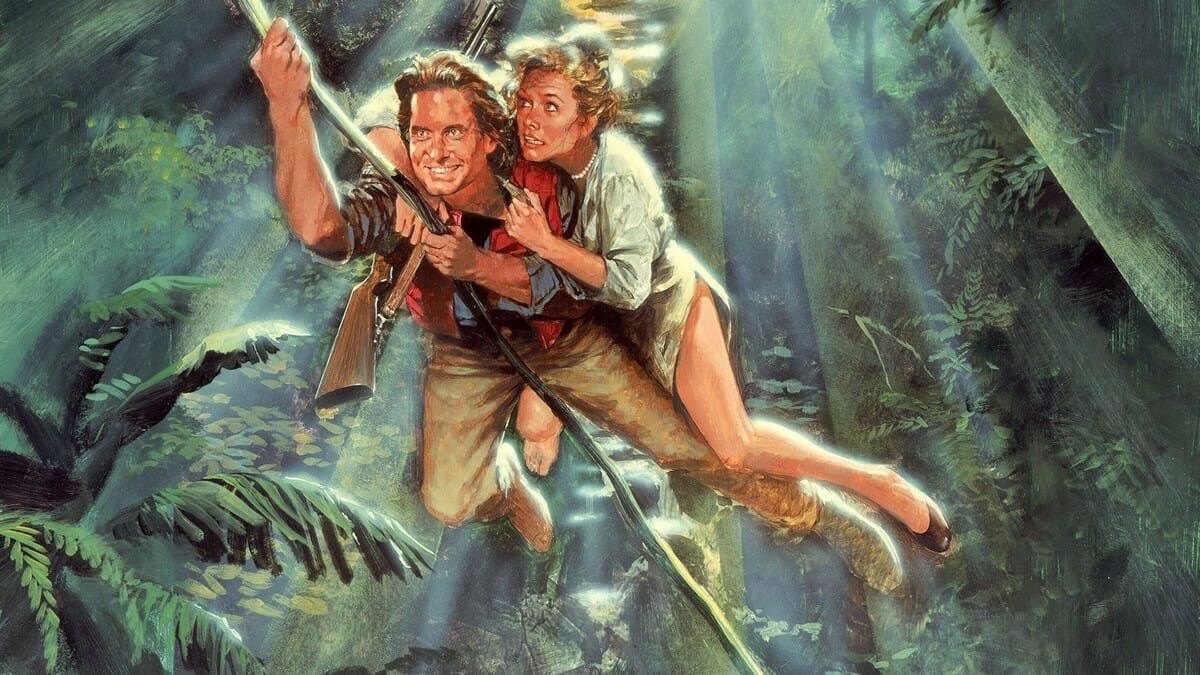 Romancing the Stone Review
Romancing the Stone is a movie that should not have worked. But you had a first-time scriptwriter in Diane Thomas, a great director in Robert Zemeckis, and things started to come together. And then magic happened with the onscreen chemistry between Michael Douglas and Kathleen Turner. Add in Danny DeVito as a fumbling 'villain,' and the movie just worked.
The movie follows romance author Joan Wilder (Turner) as she heads to Cartagena to try to recover her kidnapped sister. During this adventure, she is threatened by an evil policeman named Zolo (Manuel Ojeda) and co-kidnapper Ralph (DeVito). Luckily she runs into Jack Colton (Douglas) who rescues her, but only will continue to help her if she pays him.
What follows is a fun action adventure film that breezes through its story that the titular stone – a giant emerald – seems like a true MacGuffin in that it merely exists to keep all of the characters moving in certain directions.
The movie is fluff from top to bottom, but it's fun and revels in its silliness. And, clearly, the formula worked as the film took in $86.5M off of a $10M budget. This led to a second film, Jewel of the Nile, which was released in Dec. 1985.
As we take our journey through the films of 1984, Romancing the Stone has a serious run of ending towards the top of the list, but we still have eight months to go!
1984 Movie Reviews will return on April 13 with Friday the 13th: The Final Chapter!
TechnoBuffalo LLC (dba TheNerdy.com) has affiliate partnerships with various companies. These do not at any time have any influence on the editorial content of The Nerdy. TechnoBuffalo LLC may earn a commission from these links.
---